Srishti's Journey to Education and Empowerment
A Story of Education and Determination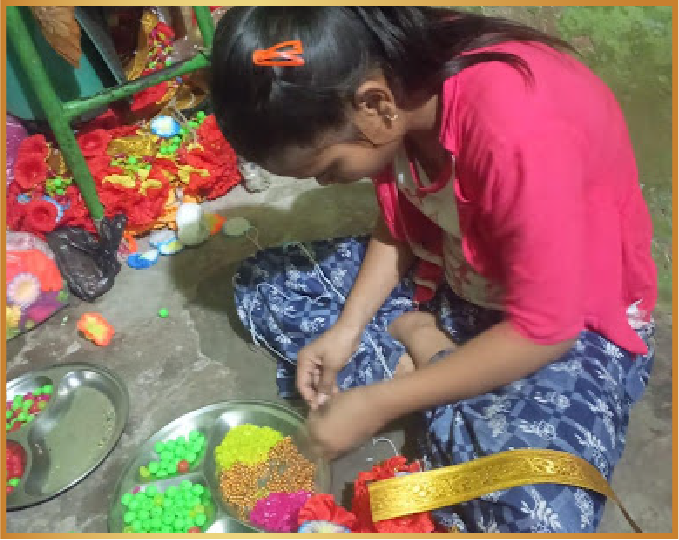 Srishti's father passed away due to COVID-19, leaving her and her struggling mother, Meera Devi. Srishti's spirits waned, and she withdrew from the world, staying at home. Her older brother started working at a tea shop to support the family, putting his education dreams on hold.
The Project team helped Srishti and her mother secure a widow's pension, offering vital support. They encouraged her mother to resist societal pressure about early marriage. Srishti reentered education with counseling and encouragement, reclaiming her confidence.
Life skills classes at school became essential for Srishti, fostering resilience and problem-solving. Armed with knowledge and determination, Srishti promised a brighter future for her family. Her journey inspired others, showing that determination can spark transformation even in adversity.
The Problem
District Varanasi is highly critical in violation of child rights in the form of child marriage, child labor, child trafficking and gender discrimination. It has a clear link with the trafficking of girl children which impacts their health and reduces their chances of an education. All this affects their overall development
The Solution
CRY America Project SSRF is working towards creating an enabling environment that empowers children to influence decision making on issues that affect them, creating informed, sensitized, empowered family members and community to stop child marriage, ensuring vigilant governance for child protection. The key activities taking place under the project are orientation meetings of children groups on child rights issues and developing their understanding, engagement with child protection structures in the district and in the entire state.
Impact of the Project
● 80 children enrolled in digital learning center
● 270 children provided remedial education support
● 2 smart classes installed
● 497 children participated in life skills sessions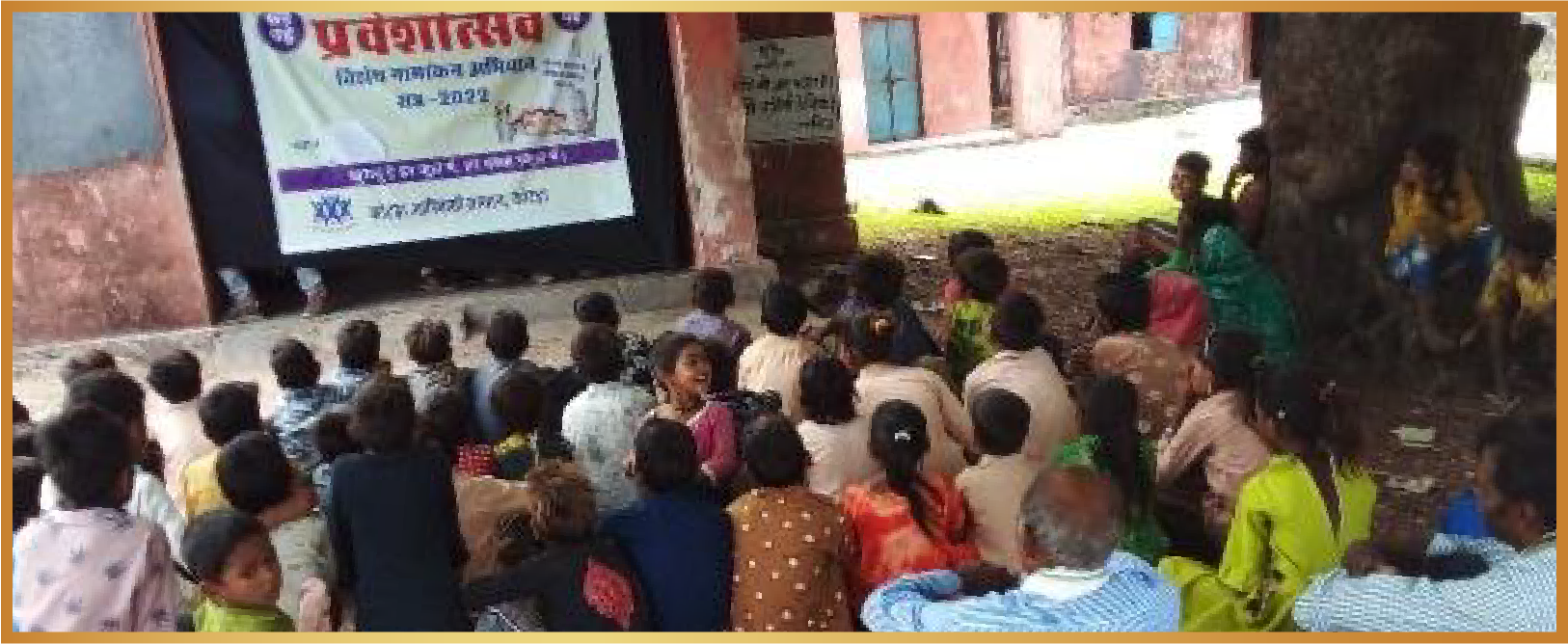 2023 Plans
● Collaborate with relevant government departments to advocate for stronger child protection policies and programs
● Work towards 100% enrollment of children aged 6-14 years and 70% enrollment of children aged 15-18 years in schools
● Develop and implement school development plans to enhance infrastructure and educational quality
● Regularly monitor and evaluate the effectiveness of child protection systems and mechanisms to ensure their efficiency
● Conduct a comprehensive assessment of existing child protection systems and mechanisms in the districts to identify areas for improvement
2022 Grant Disbursed – $27,779
2023 Budget