Pinki's Journey through the Digital Learning Centre
A Story of Education and Determination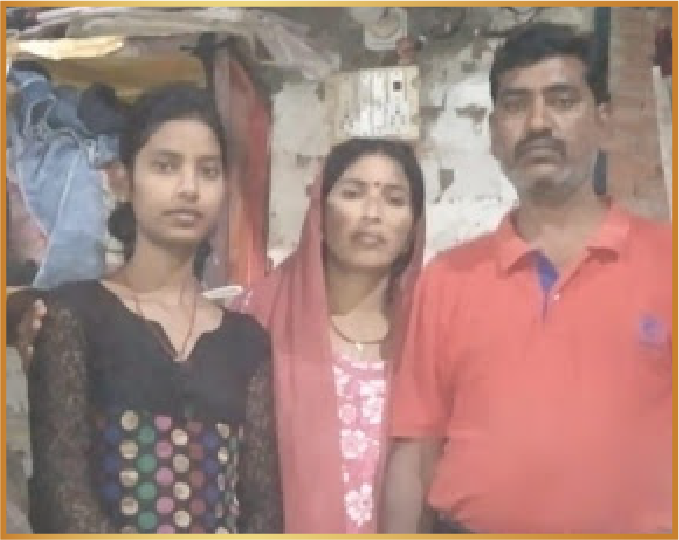 In a Prayagraj village, the Digital Learning Centre (DLC) offered hope to underprivileged girls. Among them was Pinki, a 15-year-old with a thirst for knowledge.
Pinki's life showed resilience. In a small house with her parents, two younger sisters, and an elder sister, economic challenges were present. Her father worked as a rickshaw driver.
Pinki achieved 67% in the High School Board examination but lack of good schools or affordable tuition troubled her aspirations. The DLC emerged as hope, offering free computer education to underprivileged children. Pinki quickly approached the Project staff, expressing her desire to learn computers.
With determination, Pinki and her mother joined the DLC. Enrolling Pinki, her mother shared Pinki's dreams of learning computers. As Pinki learned, her enthusiasm shone. Her mother was proud. Accessing quality education without financial strain was a dream come true.
The DLC connected Pinki's determination with necessary tools. Pinki's journey, armed with skills and determination, inspired others to dream and reach for the stars.
The Problem
Project DVEUS is working in 60 villages of Kaushambi district. The organization is working with 11,702 households with majority reference communities from Dalit and minorities groups. The status of antenatal care and postnatal care remains very poor in the community. Lack of awareness in the community results in home deliveries, lack of immunization of pregnant women and infants as well as rising number of malnourished children in the community.
The Solution
CRY America Project DVEUS ensures that the community and the household are aware of appropriate child rearing practices. The project works towards reduction in infant deaths including neonatal deaths through strengthening home based newborn care as well as improving facility based care and treatment in government institutions. Another major focus is on. combating malnutrition through strengthening responsive strategy at community level. The key activities under the project are engaging with adolescent girls and children groups on nutrition, menstrual hygiene and immunization, tracking of low birth weight babies as well as support of take home ration to the pregnant and lactating mothers and children of age 7 months to 6 years from Anganwadi.
Impact of the Project
● 822 adolescents participated in health and nutrition, life skills and other topics.
● 403 pregnant women provided with birth plans
● 512 children vaccinated
● 215 women benefited through Jan Suraksha Yojana
● 194 children underwent health check-ups
● 133 children improved from being moderately underweight to attaining a normal weight
2023 Plans
● Tracking of Village Health and Nutrition Day (VHND) celebration for 60 villages
● Creating awareness in families using IEC material
● Sessions on early marriage, early pregnancy nutrition, iron tablets and life skills will be conducted for all 27 adolescents groups
● Home based development of kitchen garden will be ensured
● Ensuring 100% enrollment in elementary schools
2022 Grant Disbursed – $27,779
2023 Budget