Ashwin's Journey of Empowerment
A Story of Education and Determination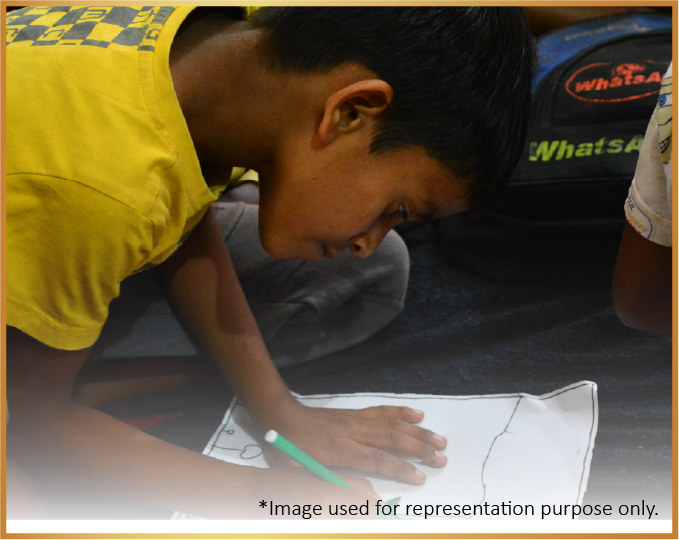 Ashwin, a young boy, regularly attended classes at the Central Academy for Rural Children (CARC), showing dedication to learning. His active participation set him apart. Hailing from a family of farmers, Ashwin observed the challenges his family and villagers faced in agriculture. This fueled a passion to bridge the gap between traditional farming and modern solutions.
One day, Ashwin's scientific curiosity led him to a conversation with his science teacher. He shared his understanding of farming and potential solutions, capturing the teacher's attention. Impressed, the teacher gathered a team to harness Ashwin's knowledge. The team recognized Ashwin's passion and provided mentorship. With guidance, Ashwin set out to create something to revolutionize his community's way of life.
After trials and brainstorming, Ashwin unveiled the 'Sulabh Humanized Seed & Fertilizer Planter'. This aimed to make the lives of small-scale farmers easier, offering a modern solution. His invention could transform an acre of land in a day, promising efficiency and empowerment to those in the fields.
When his efforts were showcased at Taluka-level science exhibition his planter secured the third position. It was selected for the district-level science exhibition in Latur.
Through his accomplishments, Ashwin became an embodiment of the power of education and innovation. His journey resonated with students in CARC, inspiring generations to come.
The Problem
The closure of 1.5 million schools due to the pandemic and the resultant lockdowns has affected millions of children in India. While the repeated lockdowns had stalled economic activity and pushed more families into poverty, the situation also took a toll on the education of children and heightened the risk of drop-out of school thereby undoing years of effort to break intergenerational cycles of deprivation. Children have been at heightened risk of exploitation, especially since school closures have not only precluded many from access to education but also from a main source of shelter and nourishment. In some of our operational areas we saw an increase in child labor of more than 200% during the last two years. The Covid-induced situation has also resulted in a spike in child marriages.
The Solution
The Child and Adolescent Resource Centre (CARC) Programme is specifically designed to cater to the needs of children between the ages of 6 to 18 years who are at risk of dropping out of the school system and are vulnerable to child marriage, trafficking, and child labor. The program has various aims, including the retention of motivation levels and positivity about education amongst children to prevent them from dropping out of school. It also focuses on building the agency of children through life skills and sports to promote their well-being and confidence to pursue their aspirations and recover from losses. Another critical aim of the program is to transform parents' and caregivers' mindset regarding the importance of education and the value of protecting their children. Additionally, the program aims to reinforce informed and aware community vigilance and action to protect children and influence government mechanisms to function optimally for the care and protection of children at all levels from village to state.
Impact of the Project
● 124 villages covered
● 4981 children covered under 6 to 18 years age
● 4390 children in center attending school regularly
● 4554 attended CARC and are not in labor
● 4208 attended CARC and are not married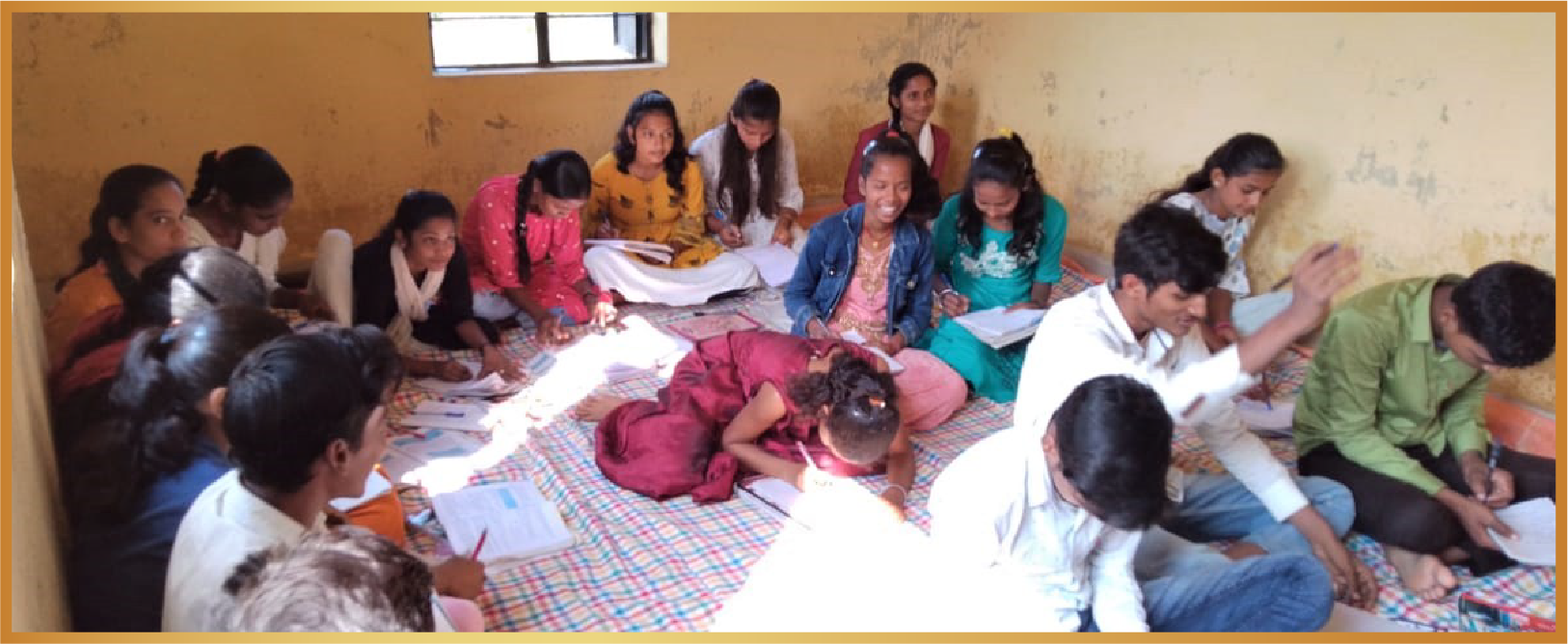 2023 Plans
● Working with 3660 children across 24 centers
● Retain motivation levels and positivity about education amongst children
● Provide study support and bridge classes for grade 6 to 12
● Provide class appropriate teaching aid and workbooks
● Facilitate digital education to children in grade 10 to 12.
● Conduct life skill sessions with children and adolescents for overall mental and emotional development
● Career guidance & skill programs for children
● Build the agency of children through life skills and sports to promote well-being and confidence
● Enable transformation of parents and caregivers with regard to the importance of education
● Influence government mechanisms to function optimally for the care and protection of children at all levels
● Reinforce informed and aware community vigilance and action to protect children
2022 Grant Disbursed – $27,779
Current Year's Approved Grant – $297,425