Salma's Story of Education and Liberation*
A Story of Education and Determination

Salma lived in a small Latur village and was in the 7th grade. She had an elder sister in the 9th grade and a brother who had completed 12th grade. Her family worked hard to make ends meet. Her parents held education in high regard. Salma was a bright student.
Salma looked older than her age, while her elder sister looked younger. This caused concern as relatives passed judgments and spoke of early marriage. She was part of a local youth group but stopped attending due to her bleak outlook. Concerned members approached her, and she shared her fears of early marriage after exams.
The team learned of Salma's situation and engaged with her and her parents. Her parents were supportive of her education but felt societal pressure. With the Sarpanch and a District Child Protection Committee member, they addressed the community about child marriage being a violation of rights. They stressed its consequences and urged the community to reject it.
Salma returned to school with renewed purpose. She resumed active participation in group meetings and felt grateful for the KMAGVS CRY America team's intervention. She knew her future was no longer bound by societal pressures, thanks to their support.
The Problem
Villages in Latur district face various challenges; one of the biggest challenges is that people don't have livelihood opportunities, and families have to migrate to sugarcane farms for cultivation. Children have to leave their schools for 3 to 4 months and go with their parents. For higher classes, children have to travel very far, which is unsafe and causes a financial burden on the family. The rate of child marriage in the area is also 30-35%.
The Solution
Through the support of CRY America project KMAGVS, the community has found hope to overcome these challenges. The project works directly to provide residential hostels and enrol children in school. The project also works towards strengthening community-based organizations and sensitizing stakeholders on child rights issues focusing on child marriage and child labor.
Impact of the Project
● 1625 children enrolled in school
● 102 dropout children re-enrolled
● 28 girls continued their education after completing 18 years
● 1352 children linked with support class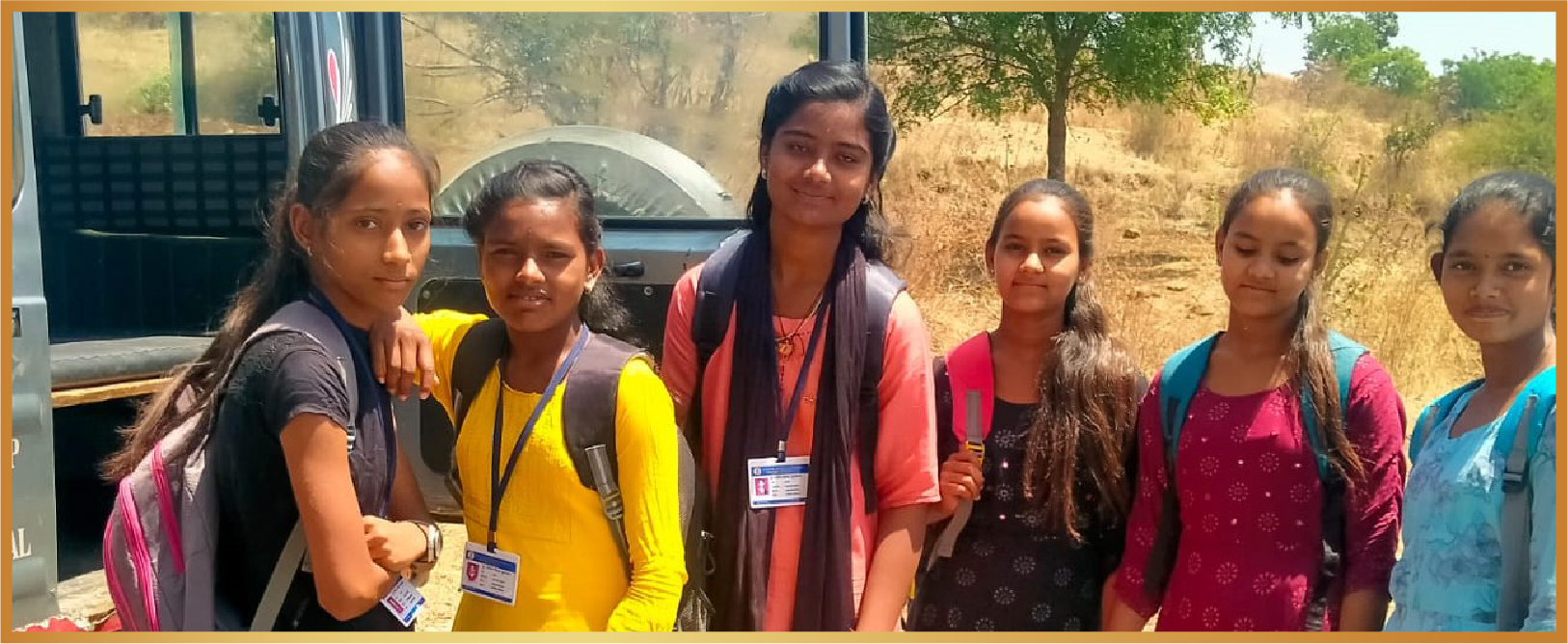 2023 Plans
● Engage youth with sport activities and organize career guidance sessions
● Plan online safety sessions with parents and children
● Organize adolescent girls exposure visits
● Ensure adolescent girls & boys involvement in community radio broadcasting.
● Organize capacity building training for VCPC, Gram Panchayat on POCSO
2022 Grant Disbursed – $27,779
2023 Budget